Hispanic Heritage Scholarship Fund is committed to support Hispanic students in Central Florida to successfully complete their higher education college career. By providing scholarship funds and addressing gaps in student support, networking, and professional development, the scholarship fund will achieve its overarching goal of ensuring that Central Florida Hispanic/Latino students successfully complete their undergraduate studies.

To qualify for the Hispanic Heritage Scholarship, you must:
Be of Hispanic Heritage
Have a minimum overall unweighted 3.0 GPA on a 4.0 scale (or equivalent) for high school students and undergraduate students
Plan to pursue a bachelor's degree and enroll full-time (12 credit hours) in one of the following schools for fall and spring of the upcoming scholarship year: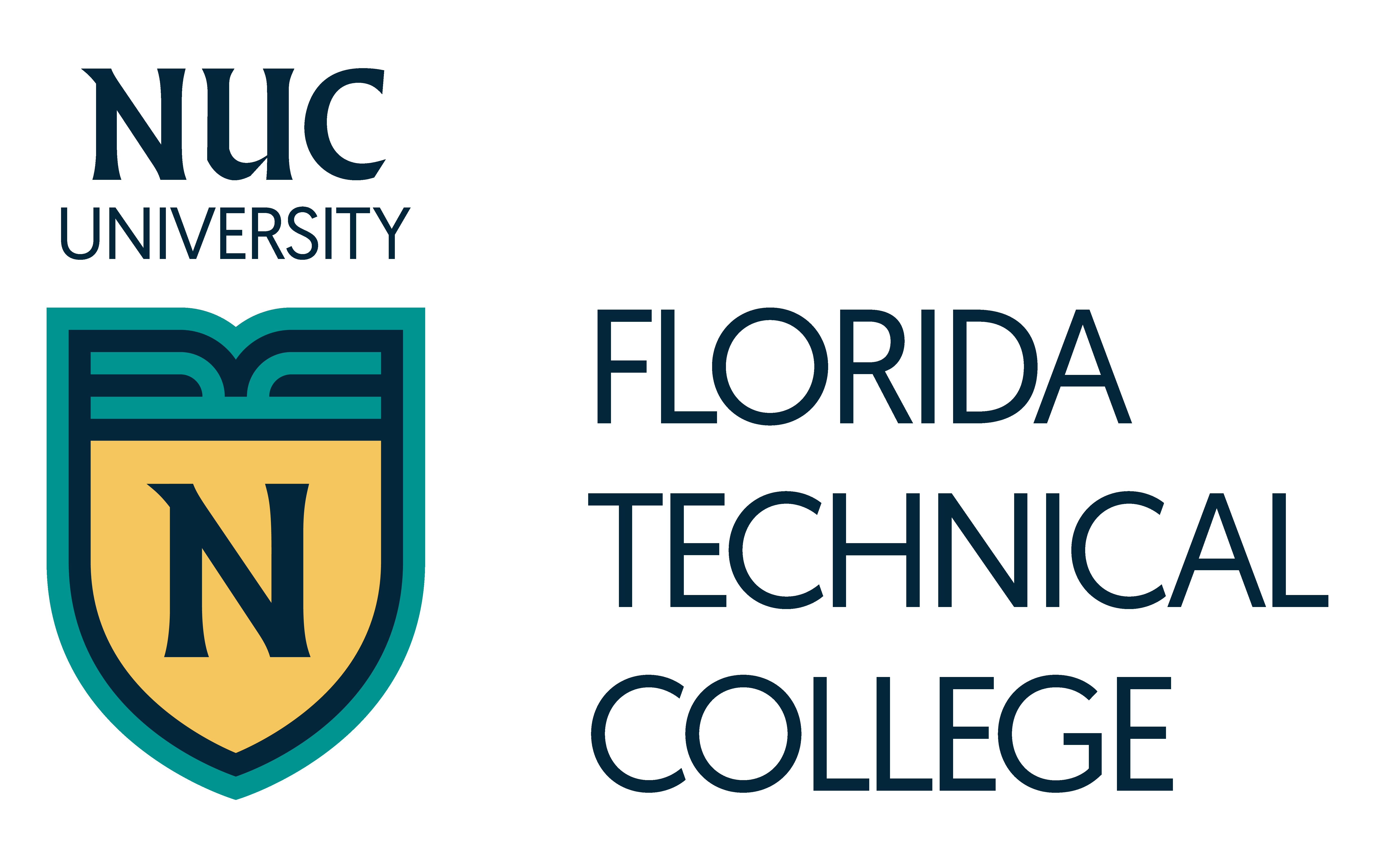 4. Be a U.S. Citizen, Permanent Legal Resident, DACA or Eligible Non-Citizen as defined by the scholarship fund
5. Apply for Federal Financial Aid using the FAFSA
6. Interview with the selection committee representatives
The following are preferred, but not required:
Students who are able to demonstrate an evident financial need
Student who are from the Central Florida region
Students pursuing degrees in any of the following areas:

Degrees in "STEM" (Science, Technology, Engineering, Math) fields
Degrees that support Central Florida's anchor industries, such as construction management and hospitality management; and
Degrees that represent economic priorities in the region, such as degrees in the arts, business management/economics and education.
Scholarship recipients are selected by a volunteer committee of business and community leaders and past alumni who understand the link between education and success. Each scholarship is credited directly to the student's account at the college or university in which the student is enrolled.

How can I apply?
Students must complete and submit the application within the application period, and ensure that their FAFSA, recommendations and transcript have been received by the scholarship fund. This year's application period is from January 25th to February 25th. Please continue to visit our Web site for more information.
What is the amount of each scholarship?
Our scholarships range between $3,500 and $5,000.
Do I have to be Hispanic to apply?
Yes. For purposes of the Hispanic Heritage Scholarship, "Hispanic" is defined as anyone who was born in or is a first or second generation descendant of a person who was born in any of the following countries: Argentina, Bolivia, Chile, Colombia, Costa Rica, Cuba, Dominican Republic, Ecuador, Guatemala, Honduras, Mexico, Nicaragua, Panama, Paraguay, Peru, Puerto Rico, El Salvador, Spain, Uruguay, or Venezuela.
Is there a minimum Grade Point Average (GPA) requirement?
Yes. Students must have a minimum 3.00 GPA based on a 4.00 scale.
Do I have to be a U.S. Citizen or Permanent Resident to apply for a scholarship?
At the time of the application submission, applicants must comply with one of the following conditions:
Be a U.S. citizen (either born or naturalized)
Be a legal permanent resident with a valid permanent resident card or a passport stamped I-551 (not expired)
Have documented DACA status (Deferred Action for Childhood Arrivals)
Be an eligible non-citizen as defined by our organization. These include:
U.S. permanent resident, with a Permanent Resident Card (formerly known as an Alien Registration Receipt Card or "Green Card")
Conditional permanent resident (I-551C)
Other eligible non-citizen with a valid Arrival-Departure Record (I-94) from the Department of Homeland Security showing any one of the following designations: Refugee, Asylum Granted, Indefinite Parole, Humanitarian Parole, or Cuban-Haitian Entrant
I am a refugee or have established asylum status. Am I eligible to apply?
Applicants with established asylum status may apply. Applicants must submit a valid I94 at the time of submission of their application. The I94 must be stamped as: Refugee, Asylum Status, Conditional Entrant, Parolee or Cuban Haitian Entrant.
I have an international student visa or a work visa. Am I eligible to apply?
International students are not eligible. Applicants must be U.S. citizens or legal permanent residents with a valid permanent resident card or a passport stamped I-551 (not expired) at the time of submission of their application.
I am a high school student. Can I apply?
Graduating high school seniors may apply as long as they have been accepted into an accredited college or university. High school students will be asked to include a copy of the enrollment letter in the scholarship application.
Can I attend any college or university in Central Florida to be considered?
In order to qualify, the applicant must plan to attend one of the following institutions in fall and spring of the scholarship year:
University of Central Florida
Valencia College
Seminole State College
Lake-Sumter State College
Rollins College
AdventHealth University
I am older than the traditional college student. Am I eligible to apply?
Our scholarships are not age-based. Students may apply as long as they meet all the eligibility requirements, regardless of age.
I am a graduate student. Am I eligible to apply?
Our scholarships are for students who are working on pursuing a bachelor's degree. Graduate students do not qualify.
I am currently enrolled in college, but taking EAP classes since I did not attend high school in the United States and English isn't my first language. Am I still eligible for the scholarship?
Yes. As long as you meet all of the other scholarship requirements, you are eligible to apply.
When will scholarship recipients be notified?
All applicants will receive a notification letter by e-mail before June 30, 2023 stating whether or not they have been selected as a scholarship recipient.
I want to change one of the sources of recommendation that I included in my application? Can I do that?
To change our update your recommender's information, please e-mail us with the name and e-mail address of your new source of recommendation/reference. Our staff will send the recommender a unique link to your recommendation form.
Can my recommendations be submitted by mail or email instead of through the online system?
Due to the high volume of applications and recommendations, we only accept online recommendations at this time. As you complete your scholarship application, please make sure that your references are aware that you have listed them for recommendations, and let them know that they will receive an e-mail notification with a link to the recommendation form.
My source of recommendation did not receive the e-mail with the link to the online recommendation form. How can I send them another link?
Please e-mail us with the name and contact information of your source of recommendation. We will re-send the link to them.
If my recommendation gave me a handwritten letter, can I submit it to you?
Handwritten recommendations are not accepted. In order for the recommendation to be accepted and your application to be considered complete, the recommender must fill out the recommendation questionnaire that is e-mailed by the scholarship fund.
My source of recommendation is unable to complete the recommendation form before the deadline. What should I do?
Recommendations must be submitted on or before the due date. It is your responsibility to follow up with the people you have listed as your sources of recommendation and make sure that they are able to complete the form before the deadline. If they are unable to do so and you choose to include a different source of recommendation that is able to complete the process in time, please e-mail us with the name, e-mail and phone number of your alternative source of recommendation.
I graduate from high school this year, so I don't have my official transcripts for the year. What should I submit?
We are asking for official, sealed transcripts with your grades through the last semester. Please ask your school to send them directly to the scholarship fund.
Does the scholarship fund accept electronic transcripts or do they need to be sent by mail?
We accept official electronic transcripts e-mailed directly to us from your school or university. This is our preferred method of receiving transcripts. If your school does not offer official electronic transcripts, the school may also send them by mail. Mailed transcripts must be in the original, sealed envelope from the university or high school. Certified mail will not be accepted. As long as they are still in the sealed envelope from your university or high school they will be accepted. If sent by mail, they must be received by the deadline.
Can I send my transcripts via certified mail?
Please do not send your transcripts via USPS, UPS or FedEx asking for a signature. We cannot guarantee that we will be in the office to sign in person or that we will be able to collect them at a local USPS, UPS or FedEx hub. The scholarship fund's office is not regularly staffed during business hours. Therefore, transcripts sent via certified mail or requiring a signature may not be received.
Will my application be considered complete if my official transcripts are not sent by the due date?
The application will be considered incomplete and will not go on to the selection process. The transcripts must be received or postmarked by the due date in order to be considered complete
I don't think my school can meet the deadline for the transcripts. Can you reach out to my school regarding transcripts?
Due to the high volume of applications received, we cannot follow up with the applicants' schools to expedite the transcripts. It is your responsibility to ensure that your transcripts are delivered by the deadline.
How will I know if you received my transcripts?
You will receive a confirmation via e-mail after your transcripts have been received and processed. This process may take up to five business days.
I already applied. When we will award recipients be notified?
Award recipients will be notified by June. Notification letters will be sent out to all applicants, regardless of whether they are chosen to receive a scholarship or not.
I have a question that has not been answered in this FAQ. How can I reach the scholarship fund's office?